A Tribute to George Doerner
I first met George Doerner in 1995. From 1995 until 2008 I played piano in George's band, "The George Doerner Orchestra" 12 weeks a year, when he came to Birmingham to play at a private club.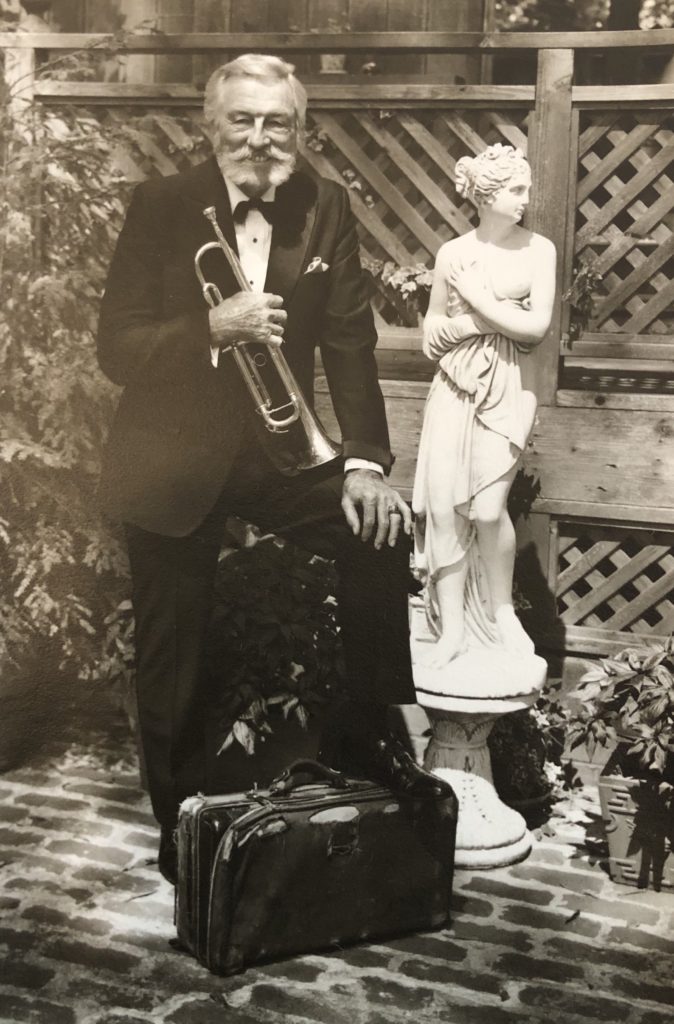 For fifty years he had performed at elegant venues all over the country, but when I met him, he played only local dates in Savannah and one out of town engagement – those 12 weeks in Birmingham.
I can't begin to tell you what a great experience it was. George's arrangements were some of the best I have ever heard, especially the Latin numbers. During my first week with him, during the middle of a Latin tune, he turned to me and said, "Michael, play a Montuna" (actually, I think the true term is Montuno). I thought "WHAT?!?" I had never heard of a Montuna! Fortunately, the bass player gave me a hint, and off we went. After a while, I must have gotten pretty good, because I was given a framed certificate declaring that I was the "world's greatest Montunist." (definitely NOT true…)
George taught me so much more that I can tell you, about music and about life.
He was gracious, generous, and he aged more gracefully than most.
His wife, Marguerite, had died in 2005, and they had no children. Jan and I took care of his affairs the last few years of his life, and I was with him when he died, two days after his 94th birthday.
He lived alone in his home until 6 months before his death, and he had many devoted friends who adored him and watched over him.
If you want to live a long life, just follow George's example: have a jigger of Jack Daniels every night, go to bed at 4 AM and sleep until noon, eat breakfast at 1:30 every afternoon, then eat only strawberry Pepperidge Farm cookies, Butterfingers and Jalepeño chips the rest of the day.
George will always be remembered, both for his artistry, and for the man he was. He served his country in World War II as radio operator in one of the first planes to drop paratroopers into Normandy. He was a faithful and loving husband, a proud supporter of Benedictine Catholic Military School and the University of Georgia, an ambassador for the city of Savannah, a lifetime member of Church of the Blessed Sacrament, a gracious host and a wonderful friend. He will never be forgotten.